If you've been following us for awhile, then you know that JOY is one of my core values in life. When I discovered there was a day dedicated to the celebration of happiness, I was just so, well, HAPPY!
Happiness gets a bad rap for being an overly "fluffy" topic or something that just doesn't matter, but I truly believe that prioritizing joy in life can lead to a better world overall. When people are happy, they treat others better, which in turn spreads goodwill and positive actions. More happiness in the world could lead to less racism, wars, and poverty.
In recent years, there has been a large body of research that has shown why happiness can lead to a range of benefits in performance, health, relationships and more. Here's just a small sample:
A study conducted by Dr. Eugenio Proto found that employees who are happy have higher rates of productivity
Dr Jan-Emmanuel De Neve and Professor Andrew Oswald found that individuals who were happy in their early 20s grow up to be more financially wealthy as adults than their less happy peers
A study conducted at the University of Illinois found that happy people and animals tend to live longer and be in better health than less happy people and animals
An article from the Journal of Economic Psychology stated that happier people tend to have healthier spending and saving habits. They make better decisions for the future, rather than focusing just on the now
An article from the journal of Organizational Behavior and Human Decisions Processes found that happy doctors were more likely to make accurate diagnoses
Happiness doesn't seem quite so fluffy when you look at it that way! Given all that happiness can do for us, it makes a lot of sense to have a day dedicated to promoting happiness in our lives. Here are 7 ways to celebrate International Day of Happiness!
7 Ways to Celebrate International Day of Happiness
What Is International Day of Happiness
International Day of Happiness is an official holiday created by the UN in 2013 as a way to recognize "the relevance of happiness and well-being as universal goals and aspirations in the lives of human beings around the world and the importance of their recognition in public policy objectives."
The day also recognizes "the need for a more inclusive, equitable and balanced approach to economic growth that promotes sustainable development, poverty eradication, happiness and the well-being of all peoples."
The resolution was initiated by Bhutan, a Buddhist country which values happiness over money and adopted a goal of Gross National Happiness over Gross National Product.
Learn more about the International Day of Happiness here.
Join the official pledge to create more happiness in the world here.
When Is International Day of Happiness
International Day of Happiness is on March 20th. This year's theme is BETTER TOGETHER, focusing on what we have in common, rather than what divides us.
10 Ways to Celebrate International Day of Happiness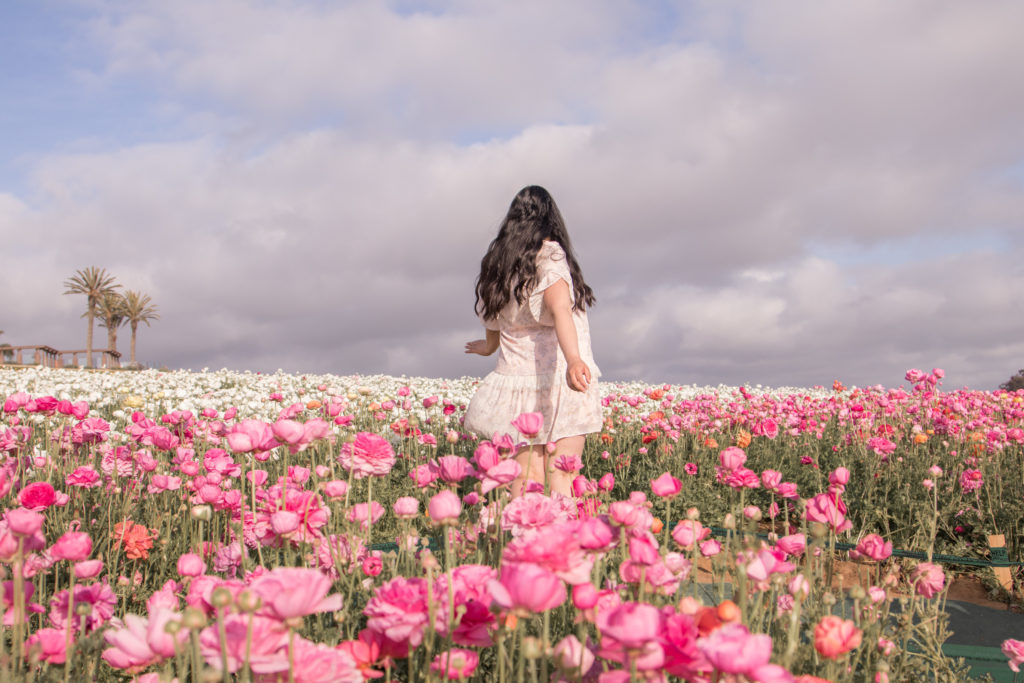 1. Surround yourself with positivity
It's difficult to maintain a happy mood if you're surrounded by negativity. For one full day, commit to only surrounding yourself with positivity. You may like it so much, that you'll feel inspired to incorporate a few of these changes into your life moving forward!
Boycott negative news for the day and consume only positive news. Huffpost has a "Good News" site and the DailyGood provides news that inspires
Smile at whoever you see and greet them hello genuinely
When others are engaging in negative talk around you, find a way to spin it positively (for example, "ugh I hate that it's raining again", "I'm really looking forward to how beautiful this spring will be!") Seems like a minor thing, but even small bits of negativity can be draining
Only consume mediums that bring you joy. Books, music, movies, podcasts, shows, etc that make you happy. Skip anything dark, heavy, or sad
Spend time with people who lift you up and make you feel filled up, rather than people who drain you
2. Create a joy list
Spend some time creating a list of things that bring you joy. Put anything and everything on there that makes you smile or brings you joy, no matter how small it is. You might have a range of superficial things to serious items. Don't pass any judgement on your list, just include anything that makes you happy. Getting really specific with this helps too!
Anytime you're in a bad mood or having a hard time, pull out your list. Just reading through it might give you a little bit of a boost. Try an item on the list and see how you feel. It might not get rid of your bad mood completely, but you might find that it helps lift your spirit a bit!
3. Spend time in nature
I've always found that spending some time in nature instantly puts me in a happier mood. There's actually research to back up that being in nature helps reduce anxiety, relieve stress, decrease fatigue, and boost creativity. Why not spend some time today in nature and soak up all the benefits that it provides?
Some ideas:
Go for a walk outside
Sit outdoors to enjoy your lunch or cup of coffee
Simply sit in nature and just observe
Walk barefoot and feel rooted to the earth
Lay on the grass and stare at the sky
4. Do something kind for someone else
Often times doing something nice for someone else can give a boost to our own happiness levels. Why engage in acts of kindness this International Day of Happiness and spread some cheer to someone else?
Some ideas:
Hide inspirational notes for others to find
Pay for the person behind you in line
Give a sincere and thoughtful compliment
Give a small gift to a service worker that doesn't usually get much appreciation (cup of coffee, flowers, muffins…)
Send a dessert to someone at a restaurant
Write thank you cards or letters of appreciation to loved ones or those who make your life better
5. Focus on gratitude
"It is not happy people who are thankful, it is thankful people who are happy." ~ Author unknown
I always find that when I focus on what I have to be grateful for, I realize just how much I have to be grateful for. I practice daily gratitude by writing down three things every morning that I'm grateful for in general in my life and writing down three things every night that I'm grateful for from that specific day.
If I'm having a hard time with something in particular, I'll theme my gratitude practice to it. Basically I'll find three things I'm grateful for that relate to that situation and challenge myself to do that for a full week. While it doesn't always eliminate the problem I'm dealing with, it does help me approach it with a better mindset.
Try incorporating your own gratitude practice! You may be surprised by what it does for you.
6. Learn a new happiness tool
Living a joy filled life isn't always easy, it's something that requires commitment and practice. Just like with anything else in life, the more tools you have in your tool box, the easier it'll be to achieve. On International Day of Happiness, commit to learning one new happiness tool that you can use in the future.
Here are a few books that provide great happiness tools:
7. Host a Worldwide Happiness Dinner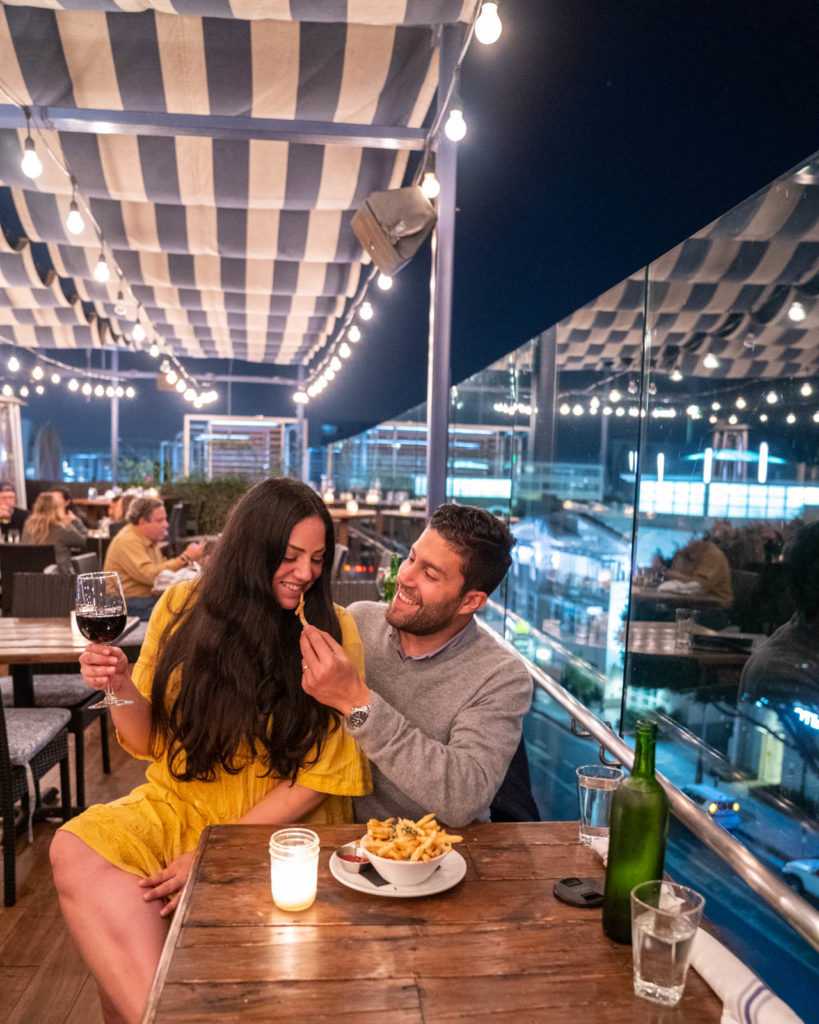 Happiness dinners are a fun and delicious way to celebrate International Day of Happiness! Happiness Dinners are an initiative created by Gross National Happiness USA (GNHUSA), an organization that wishes to measure success based on happiness instead of wealth. The group formed after seeing a surge in divisiveness and discord after the 2016 U.S. presidential election. They decided to try to get people to step away from hot button political issues and have heart felt conversations instead, so they could see that at the core of it, everyone wants the same things.
The annual Happiness Dinners occur every year around International Day of Happiness and are a way for people to focus on what really matter: loved ones, good conversation, and being of service and giving to others. Participants are encouraged to identify what matters most to them and celebrate that during their own Happiness Dinner.
Here's how it works:
(Instructions are from GNHUSA)
Register to host a Worldwide Happiness Dinner on or around International Day of Happiness, March 20th.
Invite friends and/or family to your meal.
On the day of your event, you prepare a meal, get take-out, go out, pot-luck – whatever works for you.
You and your guests set aside some time during the evening to have a conversation about what matters, using our guidelines.
Your group submits a photo and some conversation points to us via email for sharing.
Please help us get the word out! Share on Facebook. #WorldHappinessDinner We anticipate dinners and conversations happening around the country…around the world!
If you don't want to do this this formally, you don't have to, but I do encourage taking a look at their guidelines. It's a good way to get a thoughtful happiness conversation going with your loved ones!
Did you like these tips? Join our free 4 week joy challenge, starting April 1st!
Will you be celebrating International Day of Happiness? We'd love to know what you choose to do!