As the New Year rolls around, most of us are planning what we will do this year. All that we want to accomplish and the resolutions we will make. While it is very important to know where you are going and make a plan on how to get there, it is equally important to know what things not to do this year. You've probably heard this phrase: to get places you've never been you must do things you've never done. However, it is equally true that to get to new places you also need to
stop doing the same things that are holding you back. Here are 8 things not to do this year. Try to tackle one at a time until you've let go of all these habits from your life.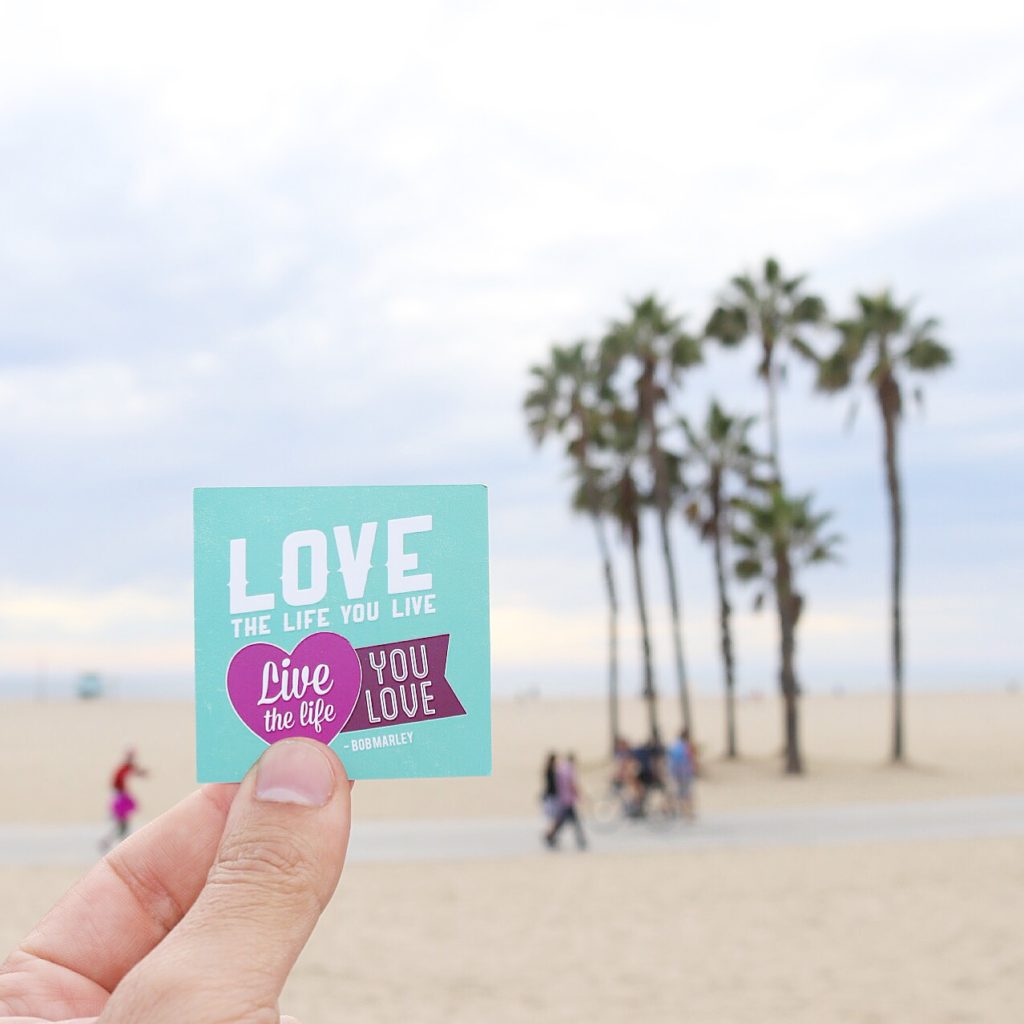 1. Give into fear or anxiety
When someone feels fear or anxiety towards something, the usual reaction is to avoid the situation that the negative feelings are associated with. However, that is counter-productive because it actually increases fear or anxiety in the future. Instead of giving into fear or anxiety, put yourself into contact with that situation so you will have the experience that it is not as bad as you thought. In the future, the feelings of fear and anxiety will be less.
2. Overwork yourself
This is one that we both have a hard time with, but there is absolutely no point in overworking yourself. It may feel productive in the moment, but when you are stressed out, tired, and eventually may get sick, you can no longer be productive. It is important to work hard, but there is a fine line between working hard and overworking. Plus, when you are at the point of over working, you probably aren't able to think creatively anymore. Taking a break will help you think clearer, come up with better ideas, and be more productive.
3. Try to change those you love
Trying to change those you love is counterproductive in several ways. The first is that it is frustrating for you because you most likely will not be able to get them to change. Second is that you will constantly be disappointed by them. The best way to predict someone's future behavior is by their past behavior. If you always believe that their behavior will change, you be always be disappointed. Finally, when you love someone you should accept them for who they are. Helping them is different than changing them. What is good for them may not always be what is good for you, so make sure your help is wanted.
4. Do the same thing over and over
If you're always doing the same things, you will always get the same results. It is important to switch up your routine every once in awhile so that you can get new ideas, have different experiences, and be presented with new opportunities. If you notice that you have re-occurring problems or a situation that is difficult to resolve, it may be that you need to change your frame of thinking. Try re-approaching the problem from a completely different perspective.
5. Not believe in yourself
I love this quote, "living life with low self-esteem is like driving with the brakes on." If you don't believe in yourself, your abilities, or your future, it will be very difficult to get anywhere. The first thing you must do, before you do anything else, is to believe in yourself. If you don't, who will?
6.  Have negative expectations
The problem with having negative expectations is that often situations work out the way we think they will. Call it magic, call it a self-fulfilling prophecy, call it whatever you want, but your beliefs and expectations about things have a big effect on your life. This is because if you have a negative expectation you will tune into the negative things that happen more than the positive things. You might interpret situations in a negative way, even if that is not the reality.  Finally, you might not do what you can to create a positive situation because you are expecting a negative situation to occur.
7.  Waste invaluable time
According to Betrand Russell, "time you enjoyed wasting is not wasted time." That's not the type of time wasting I'm talking about. I'm talking about the time you didn't enjoy or the time you spent that wasn't productive to your life. So often we waste time doing things that we don't necessarily enjoy. If you spent an hour pinning recipes on Pinterest but you enjoyed every minute of it, that's fine, don't feel guilty about that! However, if you were just doing it for no real reason and weren't particularly enjoying it, that's the time wasting I'm concerned with. Also, too often we are busy just for the sake of being busy. That busy-work doesn't necessarily add value to our lives or help us progress towards our goals. Try to eliminate any time wasting from your life that you didn't enjoy or that wasn't productive in some way. Life is too short and there's not enough time to spend on things like that.
8. Not appreciate the moment
Too often we look back and think about how great the past was, however, we rarely realize in the moment. In the moment it is easy to think about what's going wrong instead of focusing on what's going right. We usually have a goal or a destination in mind and getting to that destination is all we can think about. Instead of letting the days, months, years pass you by; try to appreciate the moment when it's happening. It's the worst feeling to look back and think, "things were so good, I wish I knew."
What things will you NOT be doing this year? Comment down below, we'd love to hear your thoughts!