Guest post from One Swainky Couple
Katherine: Hey guys! My husband Brandon and I are so thrilled to be doing a guest post with Lena and Bassam. Just like you, we love their content and even have some similarities between us as couples. We focus heavily on date night ideas and travel, providing inspiration for the everyday couple on ways that they can create meaningful memories with their spouse. We also love incorporating fashion into our blog, both style for him + her. You'll find that One Swainky Couple aims to be a well rounded lifestyle blog and a positive, couple-focused Instagram account; but today, we wanted to focus on a topic that regularly presents itself on our site: date ideas!
Brandon: We're almost to year two of marriage and as a young couple, Katherine and I are always searching for budget friendly date ideas that still hold meaning. Last year we did a post on fall dates and now we're excited to share ten romantic dates under $20 that would work well for any season. If you're still hoping for a few more ideas, be sure to check out the whole tab on our blog dedicated to date ideas. We hope you'll pop over and take a quick look at our small corner of the internet.
10 Romantic Date Ideas Under $20
1. Wine Tasting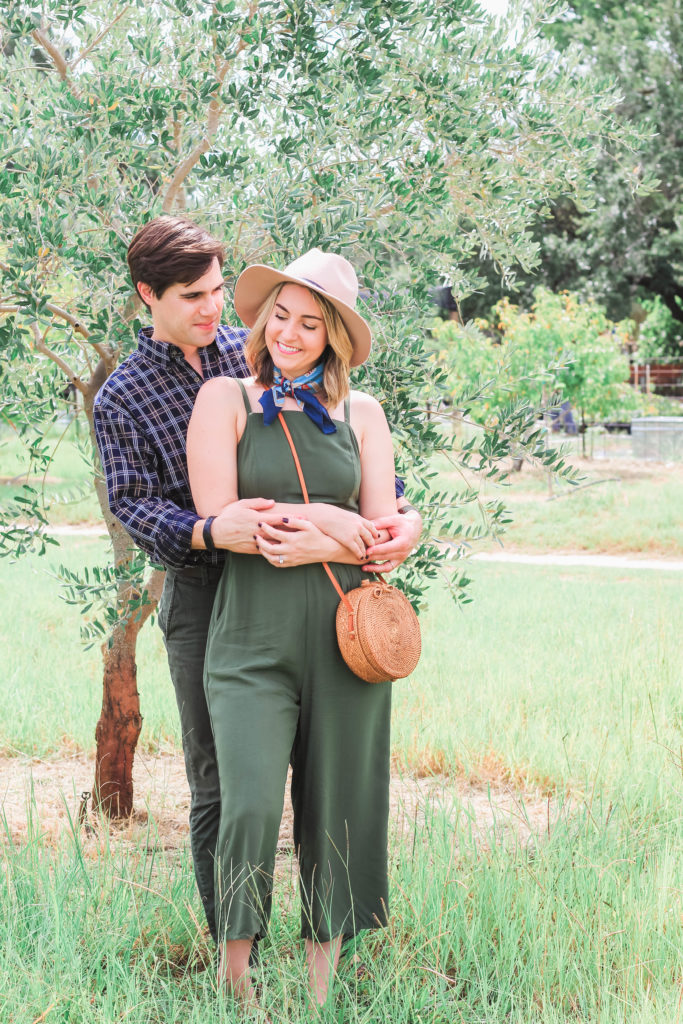 K: Most local wineries and breweries will offer a flight tasting for around $20 or less. We've got a few outside of San Antonio that we love to visit and it's just a fun atmosphere, especially if you've got great weather to sit outside. Brandon and I love trying new things and this is right up our alley for a lovely Saturday afternoon.
2. Free Movie Night
B: Katherine and I have gone to several of these outdoor movie nights in our home city of San Antonio. We simply googled "Outdoor Movies in San Antonio" and it generated tons of results for us! It's BYOB and many set up blankets and pillows for a romantic atmosphere. We love attending these sort of events, particularly because of their free admission.
3. Coffee & A Walk In The Park
K: One of our favorite things to do is take our black lab Tara for a walk in a nearby park. Make it feel extra special by picking up a hot beverage on the way. We're currently in the best part of the year weather-wise (in my opinion) and Brandon and I try our best to spend as much time outside as possible. Plus, there's just something about a long walk that generates fantastic conversation.
4. Barnes & Noble Date
B: This sounds a little corny, but we love spending an hour just browsing through Barnes & Noble. I'm more of a magazine reader, but Katherine pours through novels like nobody's business. I guess it's the English teacher in her! Regardless, we can both occupy ourselves in a bookstore for a fair amount of time and then we enjoy talking about what we saw/read afterwards.
5. Travel Planning Date
K: Much like Lena and Bassam, we've been bitten by the travel bug and enjoy taking trips whenever possible! For us, the planning part is just as fun as the actual trip and we'll spend hours researching things to do, restaurant options, and everything we need to know. Why not make a date out of it? Park yourselves at your favorite neighborhood restaurant or coffee shop and get some planning done. It's fun to dream together and generate plans when you're anticipating a trip!
6. Rent Bikes
B: Over the summer, we rented bikes in downtown San Antonio and biked the missions. It was such a memorable day and completely out of our normal Saturday routine. Many cities have bikes and ebikes that you can rent for an hour or two at a very low price. We used B-Cycle but we're also intrigued by the new surge of e-scooters like Bird and Lime.
7. Visit A Museum
K: This is such a classic and was actually what we did on our second date together. Museums have low admission fees and usually offer a free day of admission once a month. Plan accordingly! We love art museums but many cities also offer fun science museums and even interactive ones.
8. Attend A Carnival
B: Fall is often the time where we start to see carnivals and fairs pop up. What's more budget friendly than a carnival where games cost you a few dollars to play and food is ridiculously cheap? We're on the lookout for one to attend in San Antonio because that atmosphere just makes you feel like a kid again!
9. Pick Something!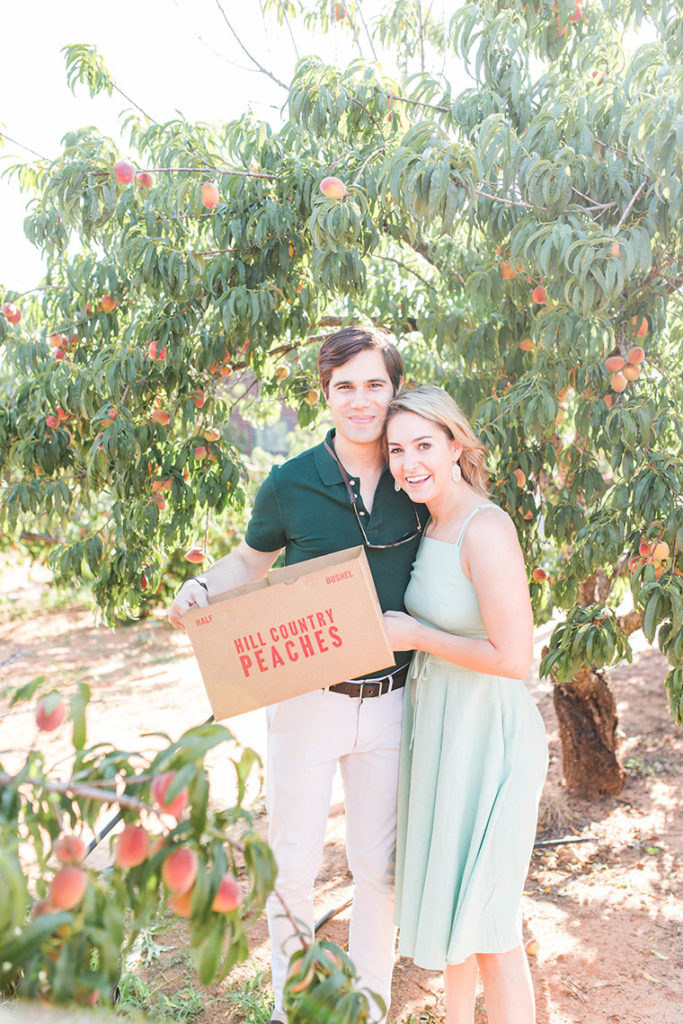 K: Every season, we try to visit an orchard or a farm where we can pick produce or something fresh. Over the summer, we went peach picking; this fall, we've visited the pumpkin patch. Brandon and I love coming home with produce and baking with it. Next up on our list: an apple orchard so that we can make apple pies!
10. Take A Hike
B: Drive to a great state park or nearby hiking area for an active date. We love to pack homemade trail mix or snacks to bring along with us and snap a few pictures when we reach scenic views. Much like the coffee walk date, this generates fantastic conversation which is really what Katherine and I aim for in any date situation.
Thank you for the great ideas, Katherine and Brandon! Head on over to their blog to see our 10 romantic date ideas under $20!
Did you like this post? Please pin it!